Relight your fire
Follow your pasion
Stay strong and take control of your life. Many people are unhappy with the things they experience or the things they see on the internet and television. Those negative messages are not good for our mood. We lose the motivation to live way. When you're constantly bombarded every day with terrible outrages, you logically lose hope in people. But it doesn't have to be that way. Take control of your life. There are plenty of reasons to enjoy your life. Find your passion and follow your passion. And do it quickly because every day is one day less that you can live.
Think back to the time of your childhood when you had big plans. Relight the fire of your life. You can take control of your life by simply making a plan of what you want to do and what you don't want to do anymore. The beauty of our life is that we can make our own choices. Everyone has 24 hours whether you're rich or poor. Whether you live in America or Europe, we all have 24 hours. Your success depends on what you do with those 24 hours. Ronaldo is considered one of the best footballers in the world. But people forget that he trains individually every day. He's the first to arrive at the club and the last to leave. Motivation ensures success, you have to be in control of your time.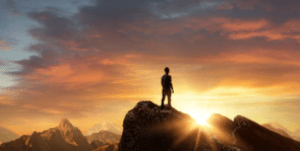 The essence of life
Everything is possible if you go for it. But success doesn't come by itself. You have to know what you want to do and ask yourself how to get there in the first place. Believe in who you are and follow your passion. That's the essence of our life.
If you want more information about our art, please don't hesitate to contact us.