Lost City
A city must grow
Progress is important. And it has different forms. A city must be able to grow. There are so many people with different talents in small cities but they can't show it. But why is huge city like New York so popular? Because there is so much to do. There are thousands of small businesses that attract the people. There is always something to do. You can go to an art exhibition and have a pizza afterwards. A bit later there are plenty of terraces and shops open in the evening. That's what makes New York so much fun. The city is alive. There's plenty to do after 6 pm. The gym is open 24 hours a day. The shops are also open 24 hours. There beautiful parks. Progress is needed in the smaller cities.

Governments need progress
When there is nothing to do in a city, all the young people run away. They go to the nearest town to go out and do some shopping. And when they are completely independent, they stay there. This way we get cities that are getting bigger and bigger and eventually get overcrowded. While the other cities are lagging behind in terms of infrastructure and culture. That is why progress and open-mindedness are important in politics. They often hold the key to progress. When we look at countries like Japan, Rwanda, Argentina and Germany, we see that the governments there want to make progress and invest in it.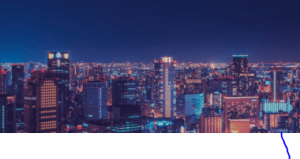 Japan, for example, is incredibly good at public transportation. The trains there usually depart one minute in advance and there are several trains an hour. This is a big difference compared to Belgium, where the government teases the people with all kinds of transport taxes. They argue that people should just take public transport instead of their polluting car, but that is easy to say if you have a private driver. Public transport is ideal for people with a lot of time in Belgium. 2 trains an hour is enough for the nmbs.
So what is the result? People live in big cities like Antwerp, Brussels, Ghent where there is a tram and where the city lives after 18h. The big cities are flooded with people. Meanwhile, small towns and villages are lagging behind. There is hardly any public transport there, the young people run away and the city gets lost. Meanwhile, the politicians of those big cities no longer know where to get the money from. So they charge it to the smaller cities. So instead of investing jointly in good infrastructure, the small cities are lagging behind.
If you want more information about art, please don't hesitate to contact us.