The energetic engine of life
Life changes quickly
Life is good when you live the way you like to live.But life is sometimes so unpredictable. There are people who were bullied as children but eventually become role models for others. Life changes quickly and requires rapid adaptation. The covid virus has also changed our lives. And probably it will never be the way it used to be. We are approaching a new era. For example, a lot of people are learning to cook independently now that the restaurants are closed. Self-employed people such as hairdressers and hospitality operators will also manage their finances differently after this period.
After all, a business that has to be closed by the government in order to guarantee safety can be done, but if you have to continue paying the rent it is catastrophic. Our hygiene will improve and perhaps we will start to fully appreciate free life again. But who would have thought that we would go into lockdown in 2020? We make plans quickly and think we know how our lives will go but sometimes we have no control over it. sometimes you don't know what the future will bring. The future can be a mystery. But just that gives us the energy to live. We are not programmed robots we can experience unforeseen action both positive and negative.
Important to live happily
Life is interesting to study. Because you never know how it will turn out. Maradonna was a great football player in his time. As a child he probably only thought of life as a professional footballer. In the meantime, death has overtaken him. Something he probably never expected as a little boy. That is why it is important to live happily, it can soon be over. And then it's too late to do what you always wanted to do. Even if we fail, we don't have much time to think about it. Life just goes on.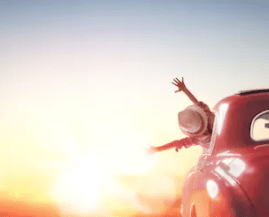 If you want more information about art, please don't hesitate to contact us.