Black or White, if you want to be happy, fill your life with color!
Everyone wants to be happy, right? Unfortunately, we're probably going into lockdown. We won't be able to do the things we liked so much before. We're going to have to be creative. Going to work can be fun, at least if you like your job. But the nice thing about our lives are the adventures. The trips, the long afternoons at the restaurant. The hot summers where we sit outside and receive friends. Think also of the holidays like christmas. We are humans, not animals. We need something extra in our lives. Just working and making money is something, but not everything. Our hobbies and interests make our lives much more interesting.
People who speak several languages can easily make social contacts. It's better to cry with a friend than to laugh alone. Life is more than eating bread and sleeping. We have to be able to live out our passion. We have to do something we like to wake up for. Otherwise life is empty. People who get up and go to work to pay their bills and have nothing else to live for are depressed. They hate their colleagues and bosses. When they are at home they try to forget that bad workplace but they keep thinking about it. And that is a pity. Because there is more to do.
We should listen to our favourite music every day in our favourite seat. Actually, we should wear our favorite clothes and eat our favorite food every day. Because as long as we live we can do this. The people who have already died have no more activities on this planet. And every day is a day we will no longer have. That's why it's important to do what we love to do. Even if the days are black or white, if you want to be happy, fill your life with color! Do the things you love.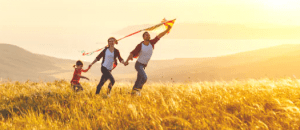 If you want more information about Vincent Messelier, please don't hesitate to contact us.