THIS CHOCOLATE BOX
IS PART OF AN ARTWORK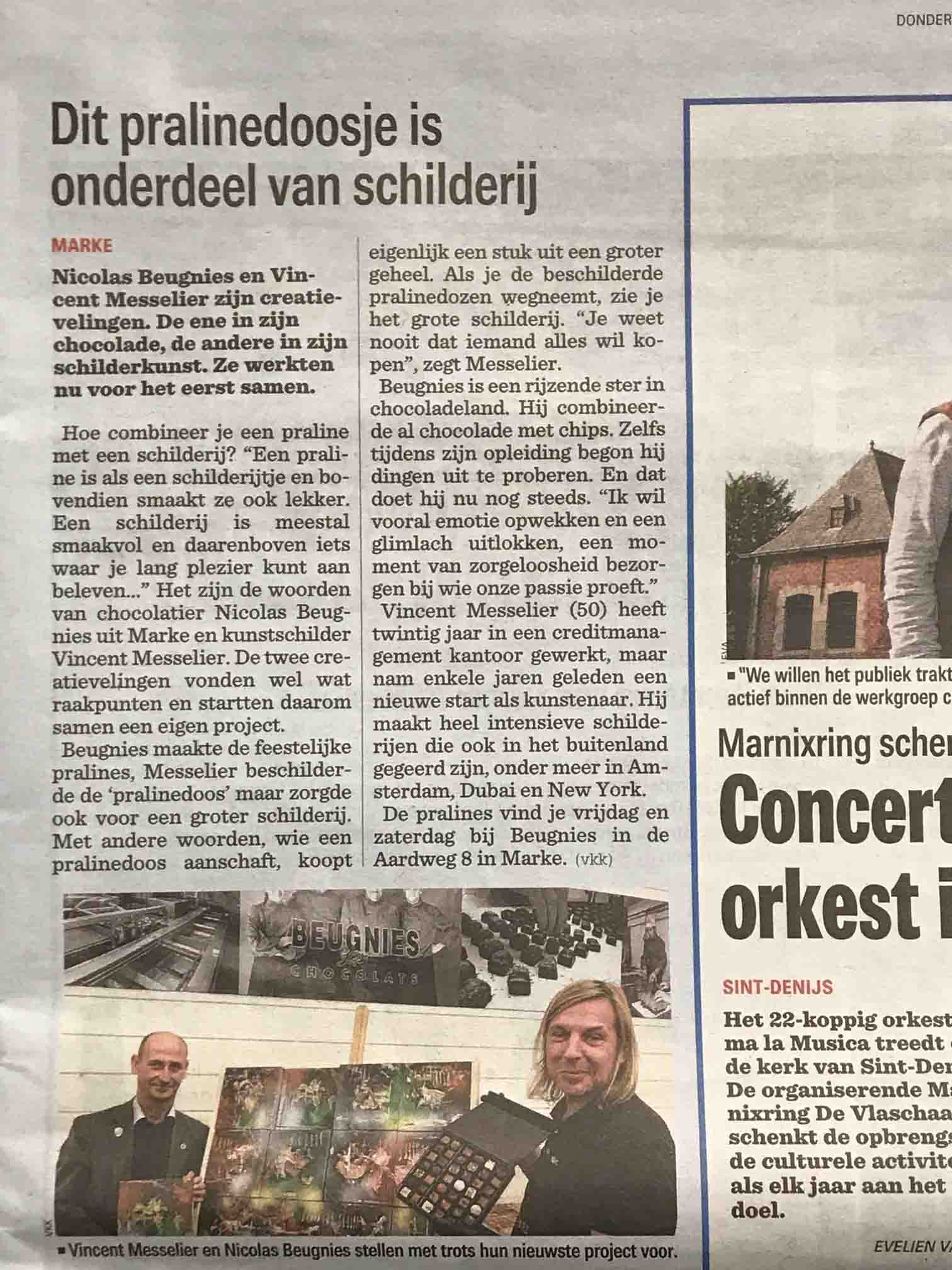 Nicolas Beugnies and Vincent Messelier are two creative guys. Nicolas is creative with chocolate, Vincent with his artpaintings. They now combine their passion into a new dimension.
How do you combine a chocolate with an artwork. "A chocolate is like an artwork and mostly very tastefull. An artwork is mostly tastefull and you can enjoy it for a long time.
These are the words of Nicolas and Vincent. They both found some clear connections and started together this original project.
Beugnies made glamorous chocolates, with the print of the artwork on it that is painted on the outside of the box of the chocolates. Every box is a part of the greater artwork. You can buy one box or can choose the total artwork. Every box can be refilled.
Beugnies is a rising star in the chocolate world. He even combined his chocolates with chips. He tried new things out even when he was in his educational period, and he still looking for new challenges. 'I want to attract emotions and a smile, a moment of 'no worry' for who is tasting our passion.
Vincent Messelier was creditmanager for 20 years and started as artist in 2011.
He is making very intensive artpaintings and exposed his art abroad in Amsterdam, Dubai, New York…
The chocolates and artworks are available for purchase at Beugnies, Aardweg 8 in Marke, Belgium.